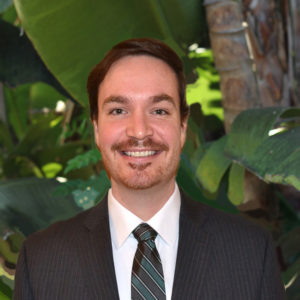 Tim Laquer, Esq., Associate.
Tim graduated in the top ten percent of his law school class, cum laude, from Pepperdine University School of Law in 2015. He was elected to the Order of the Coif, received the Dean's Merit Scholarship, and was a member of the Pepperdine Law Review. Tim received the highest course grade for six courses, including corporations, securities regulation, and international business transactions. During law school, he interned for Judge Joe T. Perez of the California Superior Court and at a boutique Beverly Hills employment law firm. He also substantially contributed to the 2014-2015 annual update of a treatise, Expert Witnesses in Civil Trials: Effective Preparation and Presentation, published by Thomson Reuters.
Before law school, Tim studied architecture and the arts at University of California, Los Angeles, and graduated with a major in architectural studies and a minor in art history. Tim greatly enjoys traveling, and lived in Berlin for a summer to immerse himself and explore European cities and culture. He also enjoys building computers and cooking (and eating) diverse cuisine.